There are no translations available.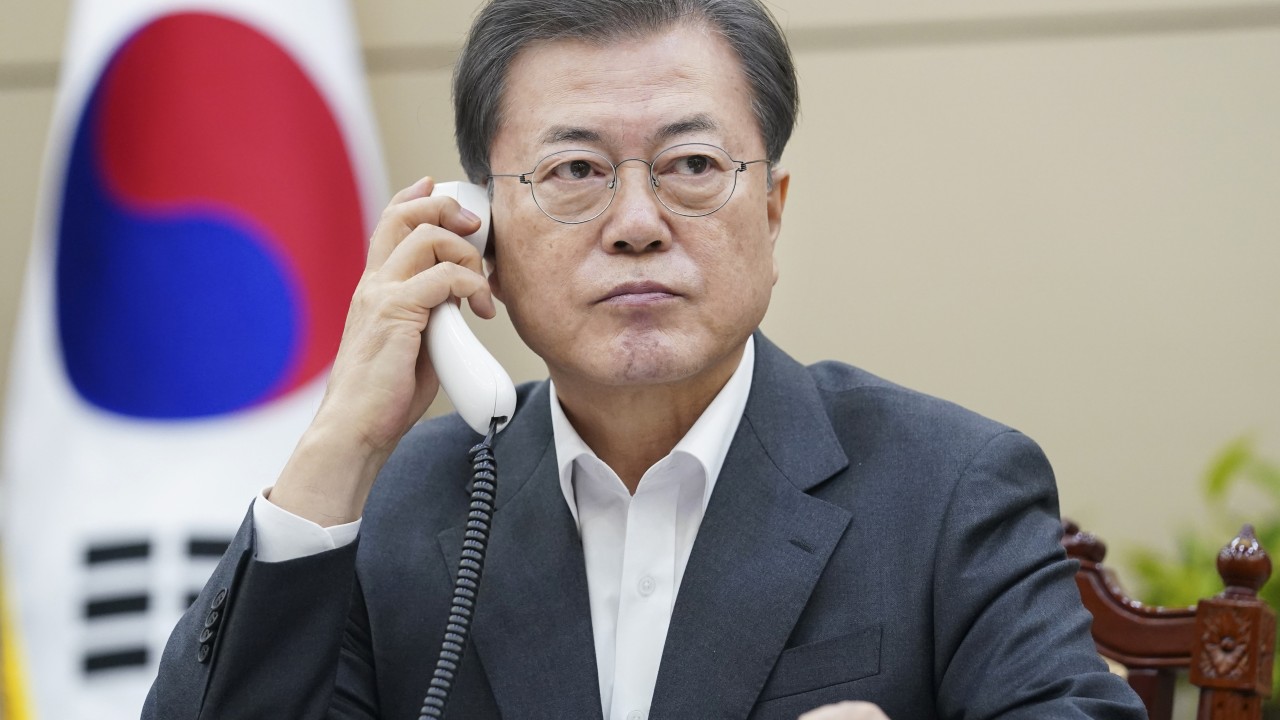 Chinese President Xi Jinping and his South Korean counterpart Moon Jae-in on Thursday spoke over the phone to discuss China's efforts fighting the deadly coronavirus outbreak and the state of bilateral ties.Chinese state media quoted Xi expressing his "deep gratitude" to the South Korean government and people for their help and support, noting both countries were important neighbours and partners for each other.Bilateral ties were doing well, Xi said, adding that he and Moon had met in Beijing…
Read more...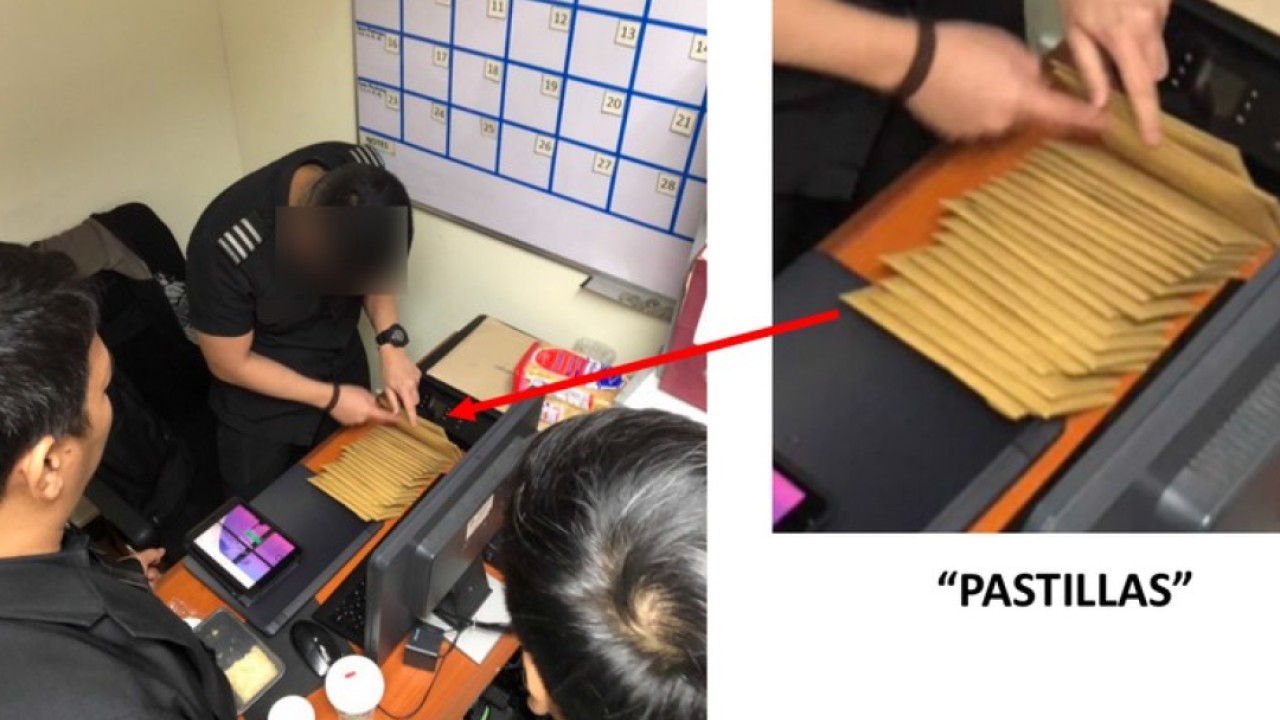 A whistle-blower who exposed a Philippine Bureau of Immigration syndicate that earned billions of pesos selling entry to Chinese nationals has identified himself – and claimed that 90 per cent of the department's staff were involved in the racket.Immigration officer Allison Chiong told a senate hearing on Thursday the scam even enabled foreigners who were blacklisted or had criminal records to enter and leave the Philippines without being scrutinised or stopped at the airport."I had to expose…
Read more...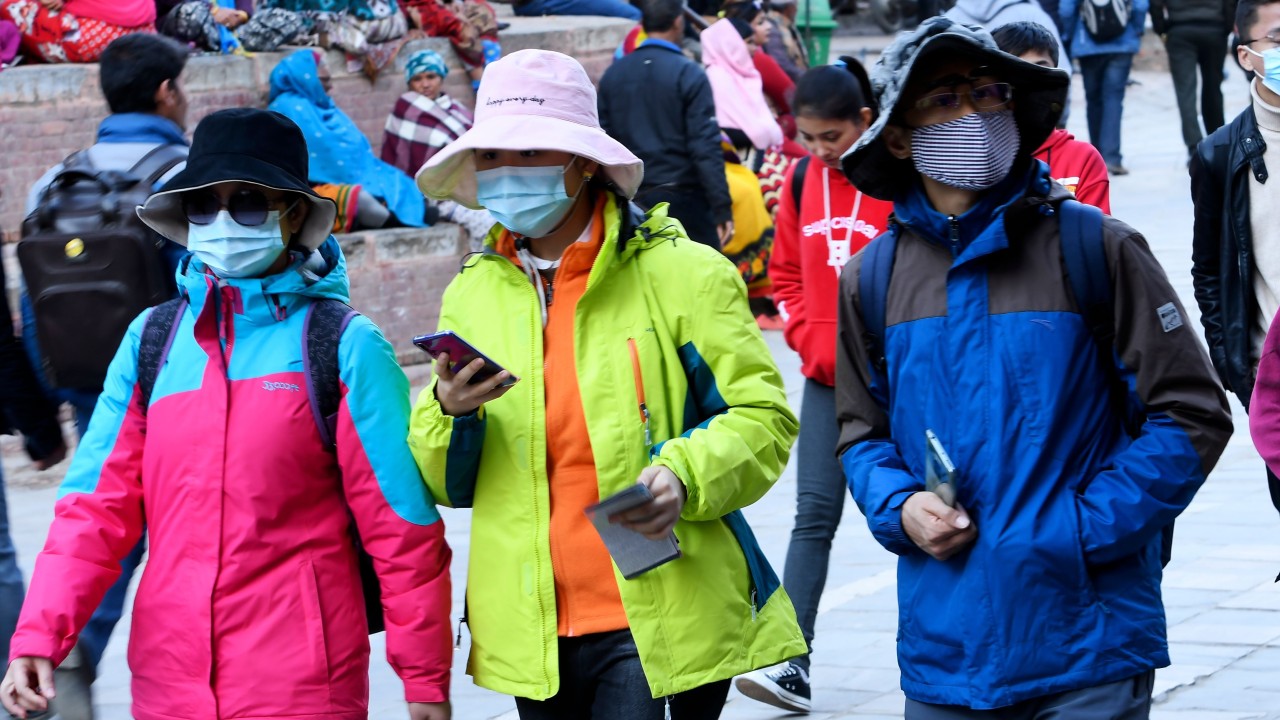 A Nepalese newspaper on Thursday slammed Beijing for trying to muzzle free speech after it was accused of "deliberate" and "malicious" smearing by the Chinese embassy in the Himalayan nation.The embassy had sharply criticised The Kathmandu Post on Tuesday for publishing a syndicated column which argued that China's authoritarian system of government had worsened the deadly coronavirus outbreak.The reaction from the embassy came as China ordered three Wall Street Journal reporters to leave the…
Read more...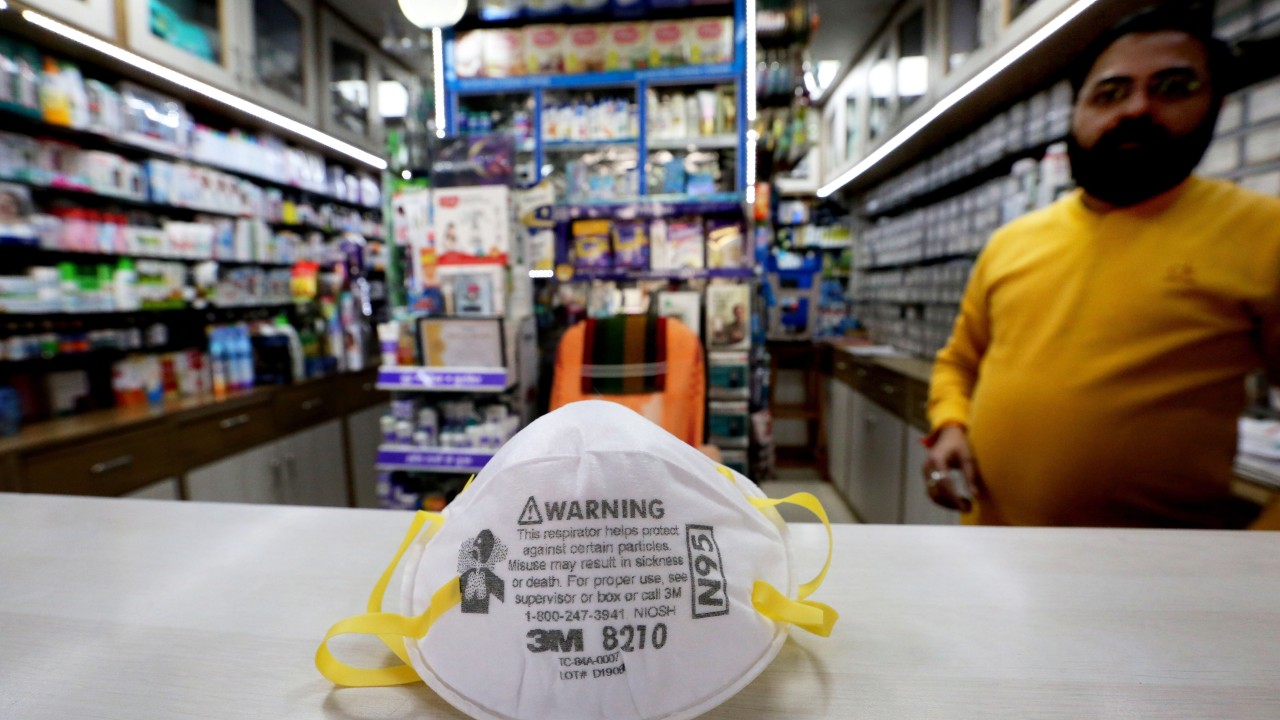 Indian manufacturers and distributors of surgical face masks are currently in overdrive to meet a surge in global demand for protective gear amid the coronavirus outbreak.With an eye on enormous profits, these suppliers have turned their focus to exports, particularly China – causing a chronic local shortage of masks due to the relatively lower margins in the domestic market.Indian manufacturers produce 240 million disposable masks every year, primarily for domestic use, as per the estimates of…
Read more...
A cluster of at least 43 coronavirus infections at a church in South Korea – almost half the country's total cases – has shed light on a "doomsday cult" that has earned a reputation for controversy due to its unconventional evangelistic activities.There are now 104 cases in South Korea after numbers almost tripled from Tuesday. The country reported 53 new cases on Thursday – 51 in the city of Daegu and two in Seoul, the capital – after having confirmed 20 new cases a day earlier.South Korea…
Read more...
Beijing's top diplomat Wang Yi on Thursday called for countries to resume bilateral trade and people-to-people ties with China, saying it had taken "forceful action" to stem the spread of the deadly coronavirus.These efforts were working, he said, referencing how China had reported its lowest number of new cases on Thursday since Wuhan city in Hubei province, the epicentre of the outbreak, was locked down on January 23."China is not only protecting its own people but also the rest of the world,…
Read more...
A Japanese scientist on Thursday stood by his criticism of quarantine procedures he witnessed on the coronavirus-riddled Diamond Princess cruise ship, but said he removed videos he had posted online voicing his concerns after he was assured conditions on board had improved.Kentaro Iwata, a specialist in infectious diseases at Kobe University Hospital, posted the videos on YouTube after a brief visit to the ship on Tuesday. In them, he slammed the "completely chaotic" procedures on board and…
Read more...
The cheers of celebration have faded. The waving of roses has ceased. Having finally reached a friendly port in Cambodia willing to accept them after nearly two weeks of uncertainty at sea, hundreds of cruise ship passengers eyed warily over fears of a new virus are now simply trying to find a way home."We're in this sort of surreal world," said Lydia Miller, 55, of Orcas Island, Washington, who is camped out at a hotel in the capital, Phnom Penh, waiting for word on how she and her husband…
Read more...
The foreign ministers of China and the Association of Southeast Asian Nations (Asean) on Thursday began a special meeting in Vientiane, Laos, to discuss measures adopted by Beijing to contain the spread of the coronavirus.As leaders joined hands for a photo at the start of the event, the crowd cheered and called out: "Stay strong Wuhan, stay strong China, stay strong Asean." A video showing comments by Asean leaders on the outbreak, including from Singapore Prime Minister Lee Hsien Loong and…
Read more...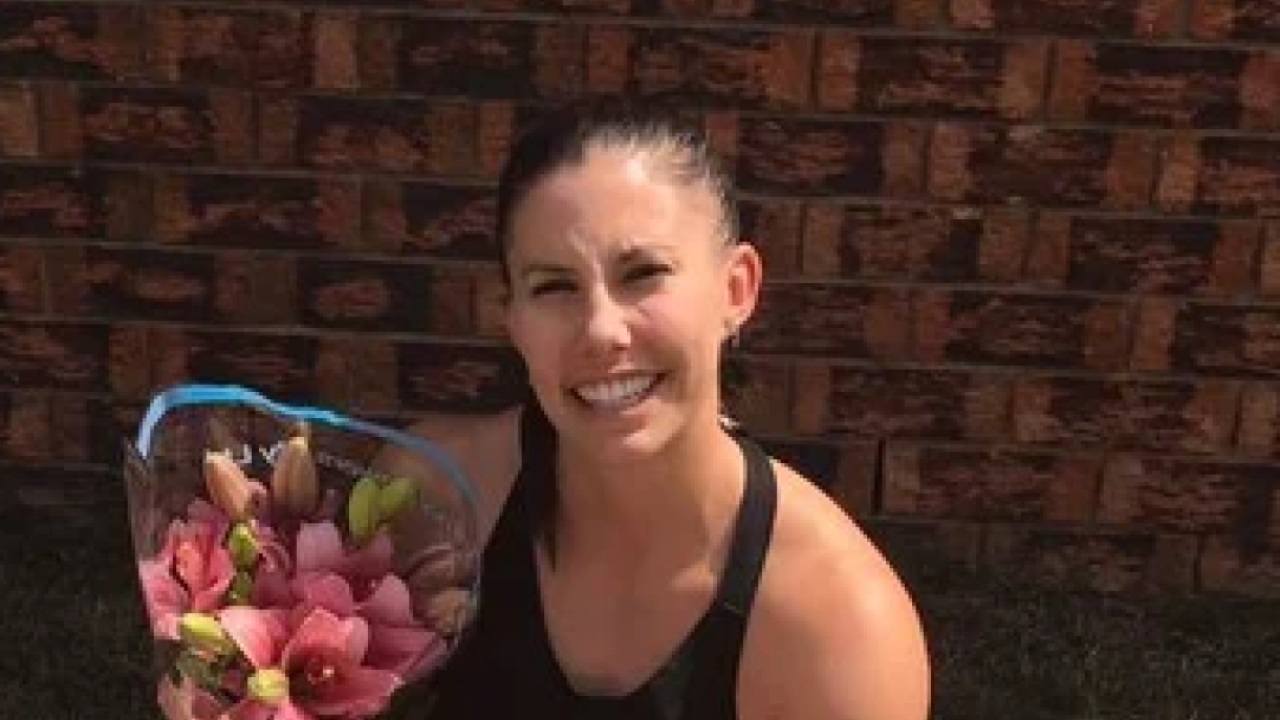 An ex-rugby league player is suspected of killing his three children and estranged wife by setting fire to their car, in what Australian police described as one of the most horrific incidents they have encountered.Police said Hannah Baxter, 31, died in a Brisbane hospital on Wednesday just hours after her three children Aaliyah, 6, Lainah, 4, and Trey, 3, were found dead in the burned car on a suburban street.Her estranged husband, Rowan Baxter, who also died, allegedly approached the car and…
Read more...
People ride motorcycles amid sand storm in Hami, northwest China's Xinjiang Uygur Autonomous Region, March 26, 2014. The city was hit by sand storm on March 26.
Read more...
South Korean soldiers carry to vehicles coffins containing remains of Chinese soldiers dead in the Korean War, in Paju, South Korea, March 27, 2014.
Read more...
A total of 142 children who suffer from cleft lips and palates from 34 townships and counties in Guizhou Province recieve free treatment from American doctors with the US Alliance for Smiles on Tuesday. The US foundation carried out 80 free operations for cleft lip and palate patients in the province in 2013. Photo: CFP
Read more...
Hundreds gathered at the embassy in anger demanding a clear explanation as to how the flight "ended" in the southern Indian Ocean following last night's announcement made by Malaysian Prime Minister Najib Razak.
Read more...
US first lady Michelle Obama looks at a terracotta warrior as she visits Qinshihuang Terracotta Warriors and Horses Museum with her daughters, Malia, Sasha and her mother, Marian Shields Robinson, in Xi'an, Shaanxi province Monday.
Read more...
Medical workers attend to pupils from Baiyun Primary School at a hospital in Liuzhou, Guangxi Zhuang Autonomous Region, after more than 20 students suffered from a gas leak from a shop near the school on Monday morning.
Read more...
Photos taken on March 23, 2014 show the Pengjiazhai Village in Enshi, central China's Hubei Province. Stilted buildings of Tujia ethnic group, mainly seen in central China's Hunan and Hubei Province, is a gem of Chinese residence.
Read more...
Fujian provincial bird watching society conducted an bird survey activity for local youth Sunday. The monthly activity, which is held regularly since 2013, is aimed to popularize knowledge related with birds.
Read more...
A man explains the Chinese ancient timing instrument, rigui or sundial, at a meteorological museum in Nanjing, Jiangsu Province on Sunday. World Meteorological Day is celebrated every year on March 23. This year's theme is "Weather and climate: engaging youth."
Read more...
A giant panda has a nap on a tree at Chengdu Research Base of Giant Panda Breeding in Chengdu, capital of southwest China's Sichuan Province, March 21, 2014.
Read more...